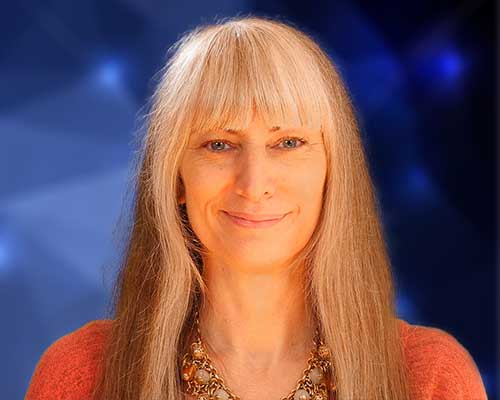 Claire Stretch
Producer Director
Holloway women's prison 1990. My first day as a counsellor. I didn't think I had enough in common with the women for them to trust me. I was wrong. Turns out I'm a natural at rapport building and creating a sense of safety which is invaluable when filming.
Often it's by openly sharing my own struggles and break-throughs that causes people to open up. And many of our stories have threads in common – after all we're all human beings.
As I've accrued experience at filmstretch I also know how to uncover the personality in brand stories – as well as appreciating their power. All stories grip and intrigue us and at filmstretch we know how to dive deep to draw out details that many would miss. This makes all the difference between a yawn inducing video and one that touches the viewer.
My career has moved through counselling, marketing and PR, training and executive coaching which, naturally(?) led to me becoming a video producer.
And I like to make people laugh – there's noting quite as effective at reducing stress.
---
Kyle Clasky
Director of Photography
I've never contemplating being anything other than a film maker. Nothing can touch the satisfaction I feel of capturing on camera glimpses of people and the world that might otherwise be missed. I combine working on my own projects with working on corporate video production. Each areas feeds, informs and evolves the other.
I have a bachelor's Degree in Film Production and extensive experience across corporate, documentary, broadcast and theatrical production. I work both as a cinematographer, camera operator and focus puller as well as being an experienced Editor.
I love being part of the filmstretch team because of the quality of work we produce. filmstretch's high production values are non-negotiable. That quality of production is so satisfying and also means I'm continually evolving my skill set.I'm a great fit with filmstretch because, like the rest of the filmstretch team, I'll always want to go the extra mile to make sure we create the best possible productions for our clients.
---
Lucy Rhoades
Producer, Writer, Researcher

I was trained as a researcher for TV by the BBC in London and became their go-to journo for tricky 'rock n roll' interviews! Musicians who'd already made it weren't enamoured of media interviews. We'd have a laugh, over a cuppa, or a vino, and have a rap about life. And, by treating then as a regular human being I'd coax a decent interview out of them. I was know as a rock star whisperer!

I'm an experienced journalist in print, television and digital arenas
Following working at the BBC in London I went on to work as an assistant producer for various independent documentary production companies in the UK.

In Australia in 2014 I produced and directed an indie documentary 'The Assange Agenda' – The Assange Documentary.

I gained my PhD in social research at Goldsmiths College University of London (thesis was on 1970's intentional UK and USA based communities).
---